At Rupert Oliver Property Agents we provide a balance of trusted professional advice based on more than 20 years of property sales experience, alongside fresh thinking that adds value to the whole process.

Fixed commission that you only pay on successful completion
With intimate 'on the ground' knowledge of our market and a welcoming office located at its heart, we have no need for costly high street branches. We have also dispensed with the age-old percentage-based fee, replacing it with our fixed commission of £5,000 plus VAT that you only pay on successful completion.
Transparent online tracking process
We apply fresh thinking to the progress of your sale. Our software enables you to 'see inside' each stage, so you can track viewings, feedback, offers and developments once an offer has been accepted. Now you no longer need to wonder what's going on or how your money is being spent.
Because you have only one chance to make a first impression
All of our properties are beautifully photographed using the same professional suppliers, and in some instances the same photographers that we have used for many years, all presented within bespoke digital and printed brochures.
Our fee is fixed. Everything else is about moving
We concentrate on the elements that consistently yield results and leave out the rest.
---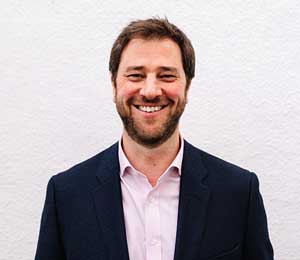 Rupert Oliver has worked in the property sales market since 1997 – cutting his teeth in South West London before in 2001 relocating to Bristol; a place he firmly calls home.
Experience and exceptional marketing
Over the years, having worked for Knight Frank as a partner in their Clifton office, Rupert has developed an innate understanding of the Bristol property market and the changing pace of how buyers search for, and ultimately acquire, property.
At the core is trusted personal advice from valuation through to completion, coupled with exceptional marketing and skilled negotiation.