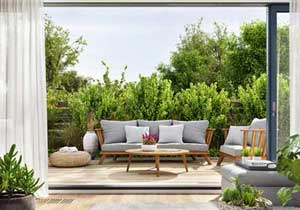 In May 2020 the Bank of England warned of a potential 16% fall in property prices as a result of the pandemic. The world around us appeared to be shifting on its axis at the time – concerned as we were with escalating infection rates, washing hands, isolating, searching for or making PRP, and anxious about job security or loss of work – so apart from those of us in the business of buying and selling, this news understandably washed over many of the population. It was a good job that our nation of existing and aspiring homeowners didn't fret overly, because the market did no such thing. We now know, nearly two years later, that house prices have not deflated, but have continued to grow, with the average house price in the UK hitting a new record high of £278,123 in February 2022 (Halifax Price Index), an increase of more than 10% in 12 months.
There are lots of economic and practical reasons for this increase: insufficient housing stock, built-up demand, low mortgage rates and the stamp duty holiday (which ended in October 2021). But the most resonant factor, created by lockdown itself, was a complete shift in priorities. Our homes became all about family and belonging – not a novel definition of home, perhaps, but it was transformative because instead of making our homes a useful base to support our multiple other commitments, they became a permanent backdrop – however perfect or imperfect they were, we couldn't escape them and they became a part of us.
Full-time homes
Many found themselves closeted within close family bubbles, whole days and weeks were spent together, adults working remotely or taking up new pastimes and projects, children home-educated, pets delighted to be no longer home alone. We started to think of home as somewhere not just to crash at night and relax in at the weekends, but somewhere to work in, to live in 24/7, to prepare and eat meals in, to play in, to communicate in, to relax in, to luxuriate in, namely a base to be proud of.
Our spaces were, however, stretched to the limit. For some in houses and flats with small square footage and minimal or no outdoor space this meant a longing to relocate to gain more space, claim more land and a slower pace of living; for others with more existing space it meant re-evaluating and reinventing room configurations to suit changing needs, using the garden as an extension of the living environment by adding social spaces, pergolas, hot tubs, garden houses and cabins.
Looking ahead
There are new threats ahead, however, that could impact on property values: higher interest rates on mortgages and increasing energy bills and living costs are rearing their ugly heads right now, but housing experts maintain that this is unlikely to puncture the upward curve because demand from first-time buyers is unceasing. It's also the case that the population is still adjusting to the pandemic shake-up and that continues to involve decisions about upgrading or changing our homes to fit with our new and still shifting life priorities.
Home: a simple definition
Yet, hold on, because while it's easy to become caught up in a whirlwind of must-have improvements to our living spaces, it's clear that folding French doors, saunas, garden offices and cinema rooms, while uplifting, are never what it's all about. These are good benefits, polishing manoeuvres, but 'home' is not a particular place with specific features and comforts, it's somewhere where people who love each other share their lives, somewhere where you feel secure, somewhere where you can be yourself.
In the words of Charles Dickens' Nicholas Nickleby, as he explains to his friend Smike who has never had a 'home': "When I speak of home, I speak of the place where in default of a better those I love are gathered together; and if that place were a gypsy's tent, or a barn, I should call it by the same good name notwithstanding." If these requirements are met then I'm sure that all property agents will be in agreement that the value of any such home is priceless. And if it's got a garden patio and a hot tub, then even better.